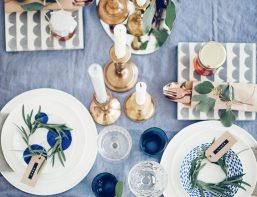 #WEDDINGTIPS 
Organizing a wedding can be very exciting, we know! However, it can also be very stressing as a great wedding is made of many little and fundamental details. One of these details is the colour theme.
Choosing the colour theme of your big day can be very challenging. Colours are one of the first things to be noticed and that contribute to create the right atmosphere and ambience.
In this post, we would like to help all the brides-to be to decide on the right tone and chromaticity for their dreamy day introducing the DUSTY BLUE!
Read more →